React Miami 2023
3 min read
Hey! 👋 It's been a while since I went to a in-person conference, last one was in 2017 😱 almost 6 years ago! 🤯
This time I travelled all the way down to Miami 🇺🇸 from Barcelona 🇪🇸 for React Miami 🌴, a two days conference about React that took place at the Miami Beach Convention Center.
Venue
The convention center is located very close to the beach, so you can enjoy the sun and the sea while you're at the conference 🌴
Finding the registration desk was tricky because the place is huge, but once there, everything was easy and smooth. React Miami probably has the best swag I've seen in a conference, the designs of the t-shirt and stickers are awesome! 😍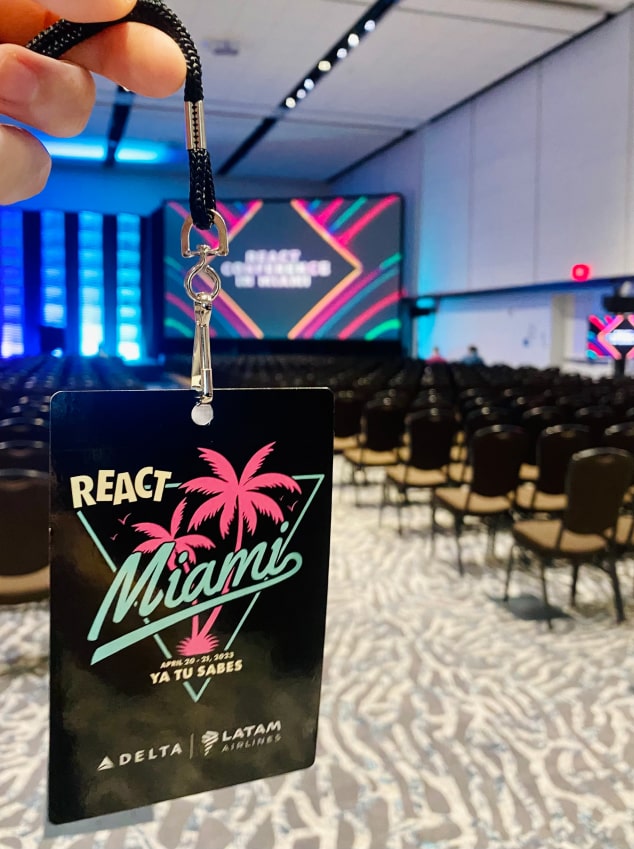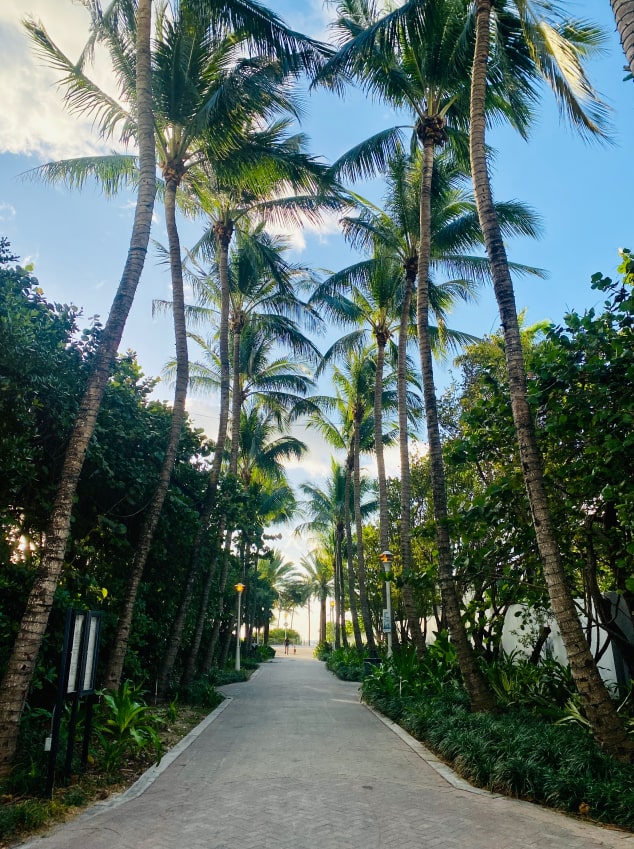 The conference was organized in a single track which is great because you can attend all the talks you want without having to choose between them. The schedule was very well made with a good balance between talks and breaks.
The food was delicious and tasty, I had a great time eating Mexican 🌮 and Chinese 🍜 food. Snacks and drinks were available all day long 🍹, which is always a plus! 🙌
We also had a break-out room to chill and talk with other attendees, it was a nice place to meet people.
Talks
The quality of the talks and the technical level was very good, in-depth and detailed talks about React, CSS, Accessibility, Performance...
I have to say though, that it was very refreshing to see there was a big focus around mental/developer health a topic that is not mentioned enough in conferences and it's something we should all be more aware of.
Having said that, here's the list of my favourite talks ❤️ in no particular order:
All talks were recorded and live streamed through YouTube. Make sure to watch all of them! 👇
Thoughts
I had an amazing time at React Miami 💖. Probably the best conference I've ever been to. I met a lot of people, learned and made new friends along the way.
I was attending the conference on my own, but everyone was super friendly and welcoming, it felt like home 🙏.
Shoutout to the organizers, you have an incredible event congratulations for the great work! 👏 the after party was a blast! 🎉
Huge thanks to N26 for making this trip possible! 🥳